Dear Client
RE: LIONLIFE CONTINUES TO OPERATE DURING COVID19 NATIONAL LOCKDOWN
As we move into an unchartered social and economic environment, in view of the declared "State of Disaster" and the National Lockdown, Lion Life is taking the necessary action to ensure that we are there to support you, our clients. Our offices will be closed, but technology enables us to continue to work from home, answer your questions, receive and pay your claims or assist you with a new policy.
Firstly, we wish to stress the need to retain your insurance cover in this period. This means that you need to continue to pay your premiums every month. Should you have any questions relating to how you can pay your premiums please contact our service centre, and they will guide you in terms of the options available.
Secondly, in the unfortunate event that you need to lodge a claim, we have a process to enable you to submit your claims electronically so that you don't need to come to our offices. Please visit www.lionlife.co.za/claims for more details or phone our service consultants for assistance.
Even though our offices will be closed, we will continue to provide a full service electronically to all our clients. In these trying times, it is important to consider whether one has adequate insurance cover. If you need advice about life cover for yourself or family members, please contact us and we will arrange for one of our trained advisors to contact you and to assist you.
There are numerous ways to contact LionLife. You can call us on 021 461 8233, WhatsApp us at 060 906 5847 or email us at info@lionlife.co.za. You can also find more information on www.lionlife.co.za. Please also visit our Facebook page www.facebook.com/LionLifeSA for updates and helpful information.
As the President has stated, it is a time that we all need to stand together, and we can assure you that LionLife stands with you and will support you through this challenging period.
Yours Sincerely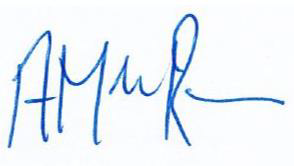 Andrew Le Roux
CEO